High-Quality Implantation Service
Nissin offer ion implantation using our cutting edge technology that is compatible with the most advanced implantation processes. (Wafer size: 300 mmΦ)
Nissin offer the high quality ion implantation that is required in the most advanced implantation processes.
Nissin offer implantation services in the clean environment of our "Class 1" clean tunnel.
Nissin offer support for the development of nanotechnology node equipment, implantation testing, etc.
EXCEED Series
Parallel beam
±0.5° or lower beam parallelism control function
Uniformity check function
Perfect energy contamination elimination function
Load Port FOUP
Docking the end station to the clean tunnel has enabled the implantation process to be performed in a Class 1 environment.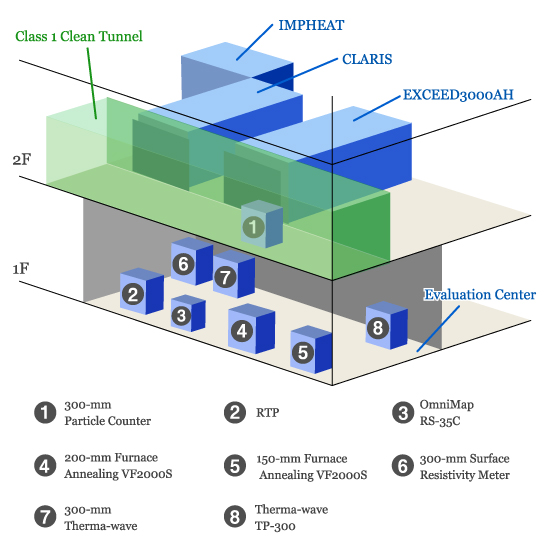 We provide an environment that can be used as a part of our customers' LSI production line.